News | New Ammo Boxes Arrived
These are a very handy accessory for any rifle shooter to own. The ammo box is ideal to store or transport your bullets and empty cases. It's also very handy for reloading too. This ammo box comes in solid dark green or dark green with transparent lid, made from durable plastic, which is more than enough protection for the ammo inside. The individual divides are tailored to fit specific calibres, so make sure you have the correct size.

The hinged lid allows access to easily pick up the bullets from their individual divides in the case. The snap closing on the front secures the lid shut with a simple release to gain access even with gloves on.
Features Include:
Strong Plastic
Available in 4 sizes to suit calibres from .222 to .300 Win Mag
Snap fastening
Ideal for storage, reloading and transporting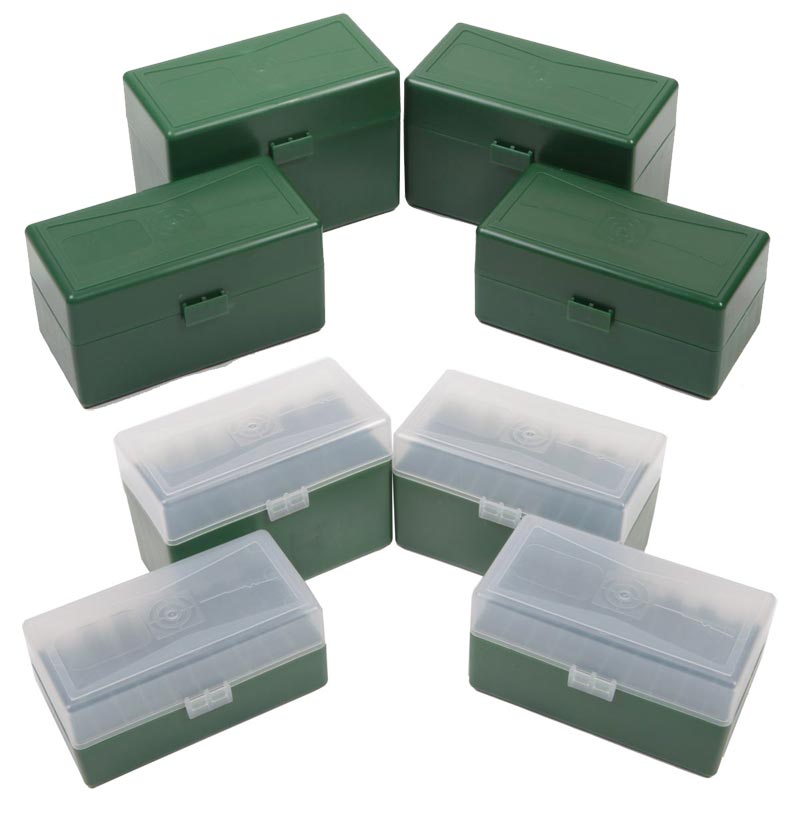 Visit Our Online Store
For a complete list of products including a wide range of shooting Accessories, Tools and Gun Care , visit our Online Store. With fast delivery and excellent customer service.