News | Recknagel Bases for 16mm Dovetail (Fits Optilock for Tikka Rings)
The new selection of front and back bases for popular rifle models including Howa, Remington and Winchester are available from our online store. The anodized aluminium bases fit directly onto the rifle using the screws provided, then allow you to mount your tip-off mounts for 16mm dovetail onto the bases. The 16mm Dovetail is the same as the popular Optilock for Tikka mounts. The construction of these bases are as low as 3.5mm, which allows you to get a very low scope mount.
Recknagel Optilock Bases For:
Howa 1500
Remington 700
Rossler Titan 3 / Titan 6
Sauer 202
Steyr Classic / Pro Hunter
Winchester 70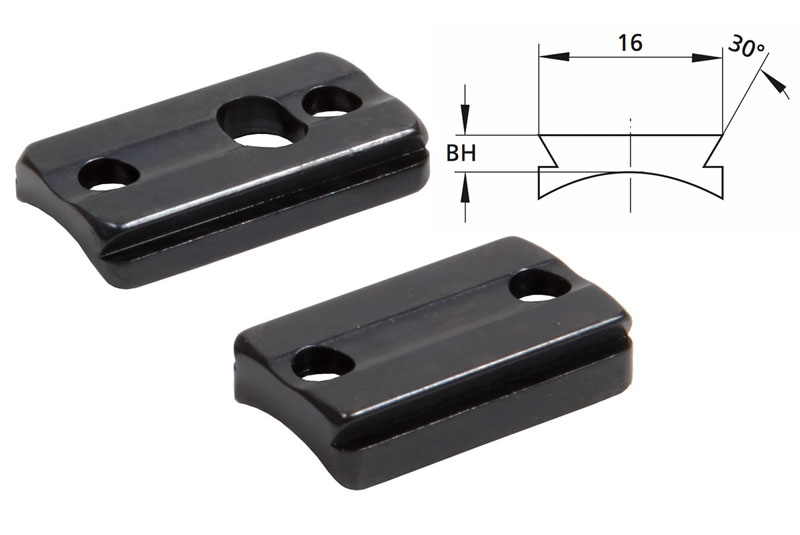 Visit Our Online Store
For a complete list of products including a wide range of Recknagel Scope Mounts and Gun Furniture. Visit our Online Store. With fast delivery and excellent customer service.