Products | Lynx Rifles | Options
Each Lynx Rifle is hand built, and can be specified with custom dimensions, features and accessories. There are multiple options available for each Lynx. The examples below are some of the popular options outlined.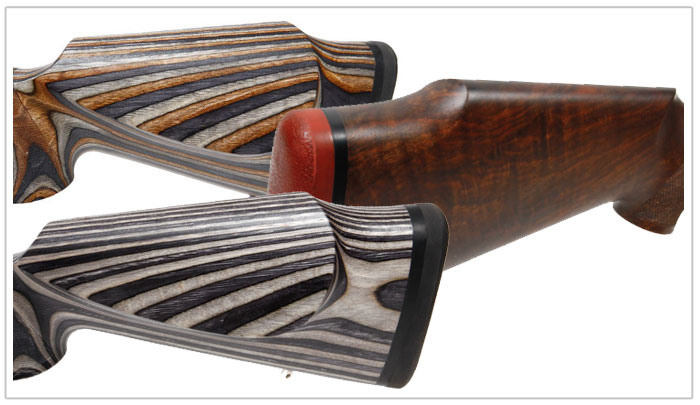 Bolt Handle Options
The Standard Bolt Handle with the Lynx 94 is the black wooden one. This goes well with laminated stocks especially. The option of a Walnut Checkered bolt handle is also available to match the wood grade and colour of the stock. High grade Lynx 94's have these included, to match with the standard of the gun.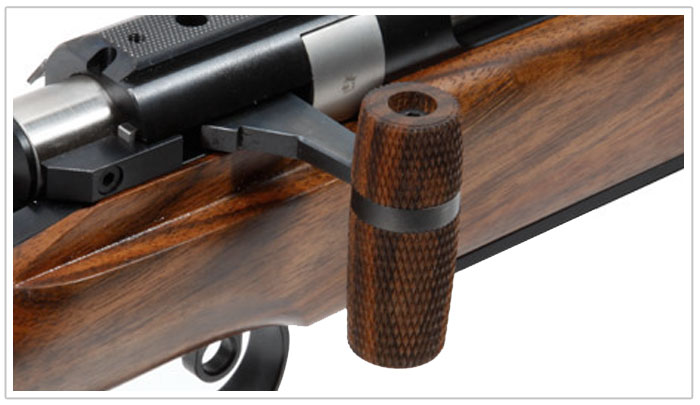 Screw-cut or Sights Option
The Lynx 94 Hunter and Light Hunter can be with Open Sights or Screw-Cut. Screw-Cut barrels allow you to mount a sound moderator, whereas Open Sight barrels have a fixed sight mounted at the muzzle end.

Barrels can be specified without Sights or Screw-Cutting.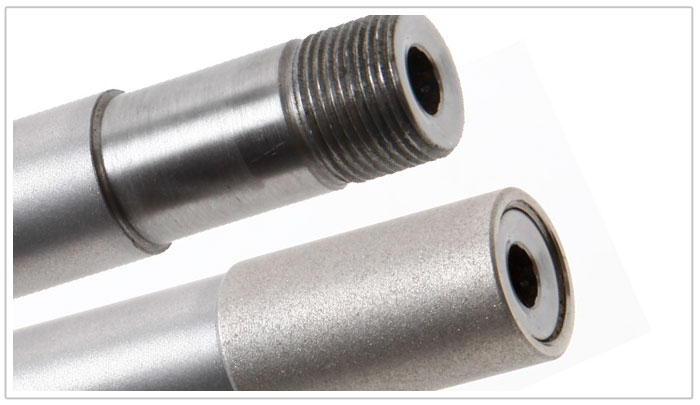 Swivel Options
The sling swivels can be in a number of sizes and styles. The popular models include Euro Style (20mm) and US Style (25mm) and can come in quick detachable styles.

Available in Stainless Silver to match the Lynx 94 Silver editions.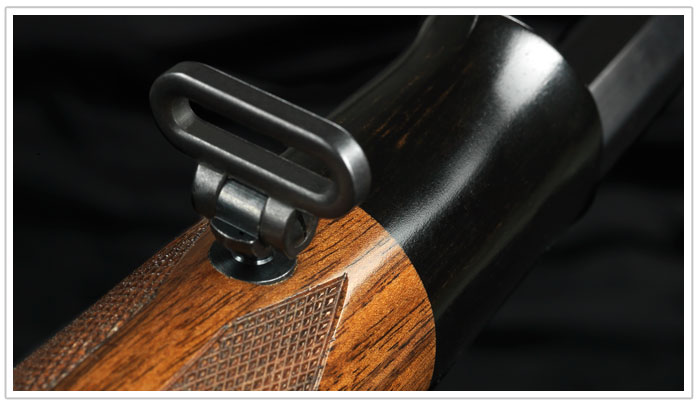 Engraving Options
The variations of a Lynx 94 depends on you. There are many different types of engraving and finishes you can add to a Lynx 94, ranging from them being really high grade gold detailing to standard monogram detailing.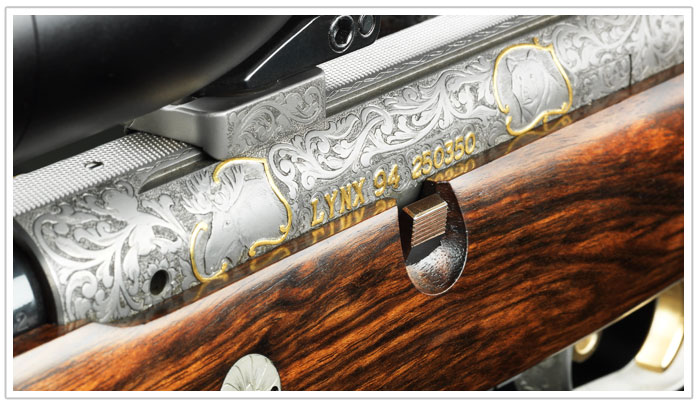 Ordering Information
You can specify any combination available in the available models. See each of the Lynx Rifle options to see what standard options are available for each rifle.