Lynx Rifles | Short Action
The new short action joins the long and medium actions already existing.  The stock on this model is selected walnut in the English style with straight comb and open grip, making the rifle a delight to handle and carry.  Magazine capacity in .223 is 5 plus 1 in the chamber and the optional extended magazine has a capacity of 11 plus 1 in the chamber.  The capacity, combined with the lightening fast short straight pull action makes for a very useful rifle when speed and accuracy are required.  Conventional safety locks bolt, disengages trigger and blocks firing pin, as in all Lynx models.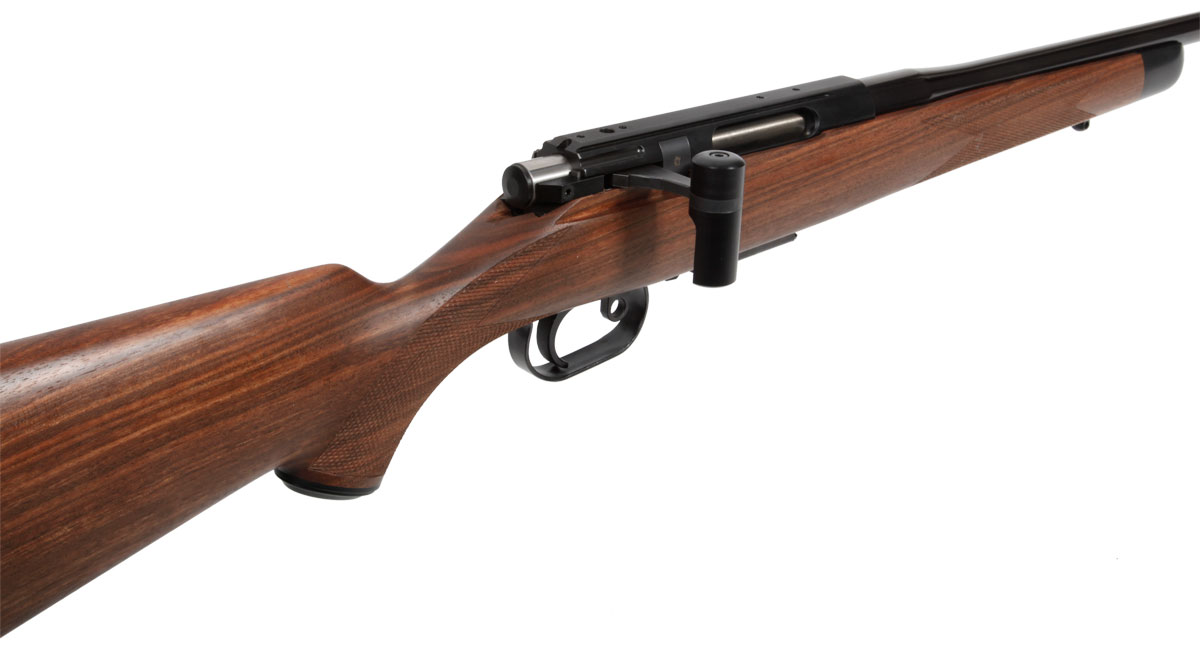 ---
A straight-pull rifle for small game and target shooting. The full length stock is nice figured walnut with blacked forearm tip and grip cap as standard. The Lynx Short Action is able to use the standard 5+1 shot magazine or the 11+1 extended magazine.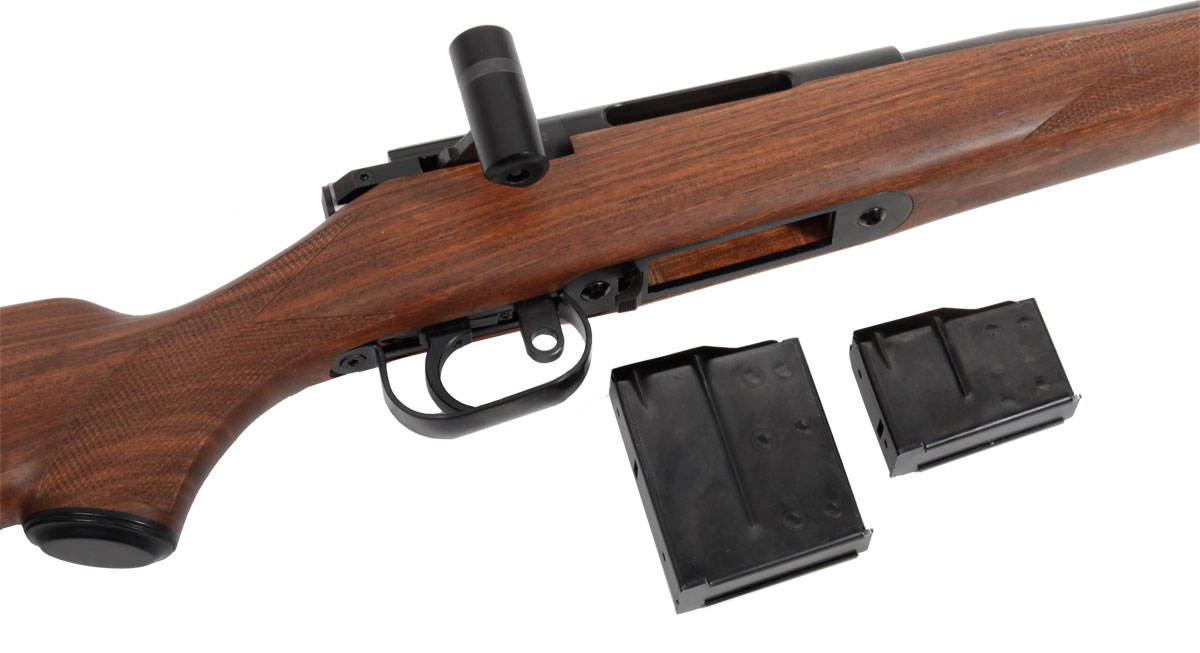 ---
The bolt action is still the same straight-pull design as the other Lynx models, giving you the super quick reloading times but with a lighter, quicker handling rifle design.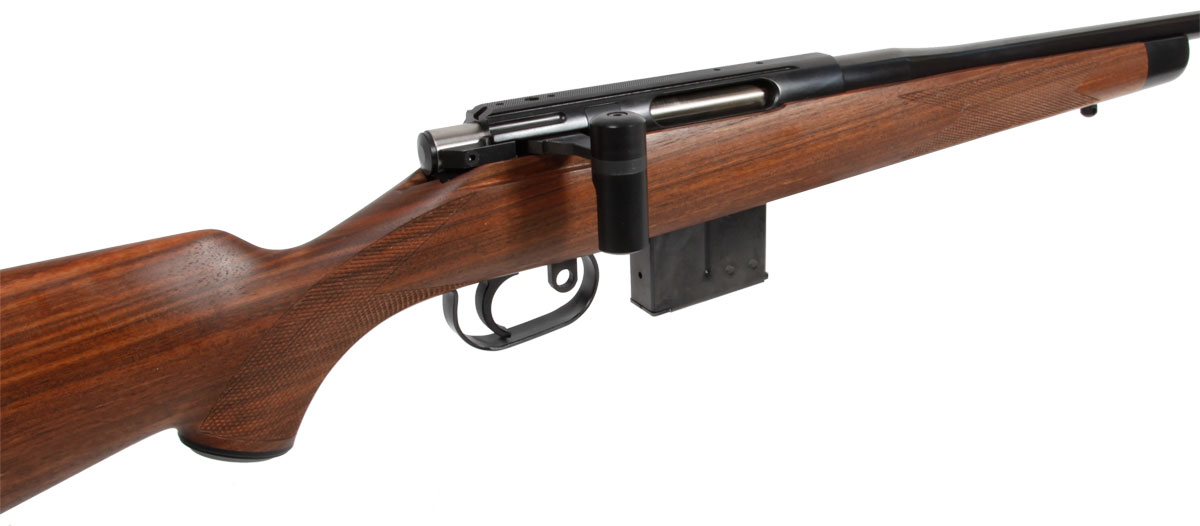 The Grip
Sometimes simple is a better look. The Lynx Short Action has a simple black grip cap for protection. The appearance of the rifle is of simplicity, cutting down on any unnecessary features and weight. Just the rifle, plain and simple.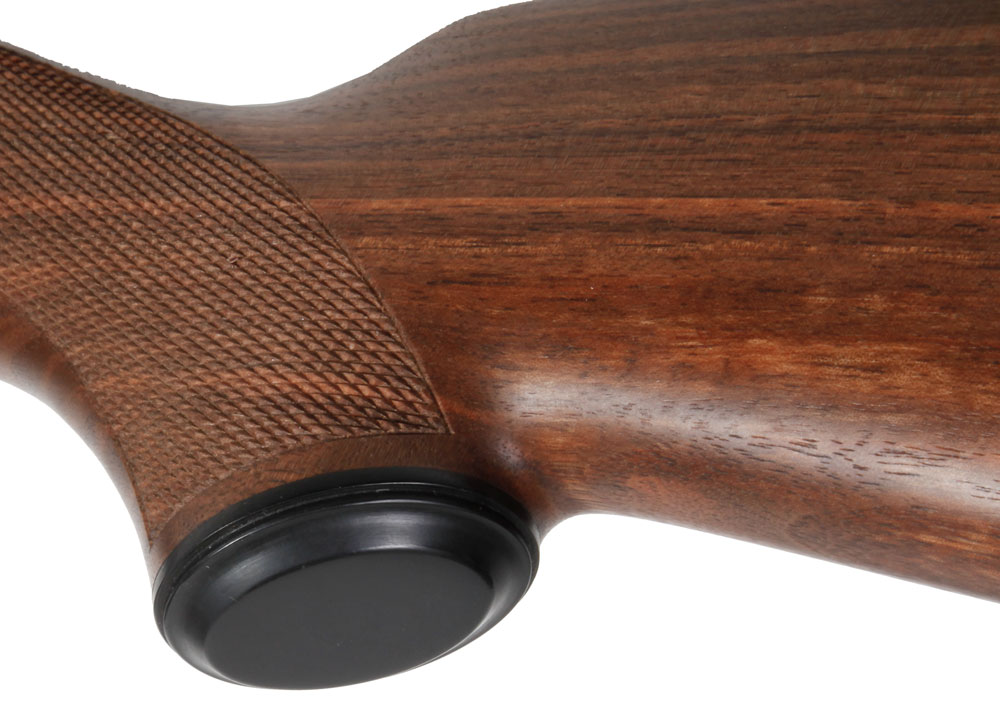 Slim Forearm Design
The slim design gives you a comfortable grip and feel. It brings you closer and it feels like the rifle is a part of you. The handling of the Lynx Short Action is faster due to the weight and the shape and feel of the stock compliments this beautifully.