Products | Lynx Rifles | Target
A straight-pull rifle for competition shooting. The trigger pull is adjustable between 0.5 and 1.2 kg. The stock is made of laminated wood (laminated stock colours available). The cheek piece is horizontally and vertically adjustable. On request, a takeup trigger pull is available.


Stock Design
The Lynx Target stock is a one piece thumb hole design. The Target model is only available in laminate wood, but can specify you colour structure upon ordering, for example you can specify whether you would like it using the grey tones like in the one above. Laminated wooden stocks are super strong and have a particular and distinctive look. A very striking design, to match the unique design of the Lynx 94 Target itself.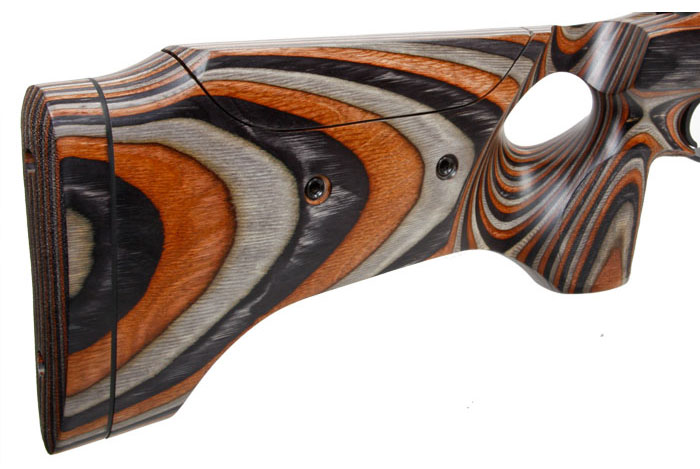 Magazine Capacity
The Lynx Target has a drop out magazine with capacity of 10 shots. Ideal for target shooting. The magazine release is located next to the trigger guard for fast and effective loading.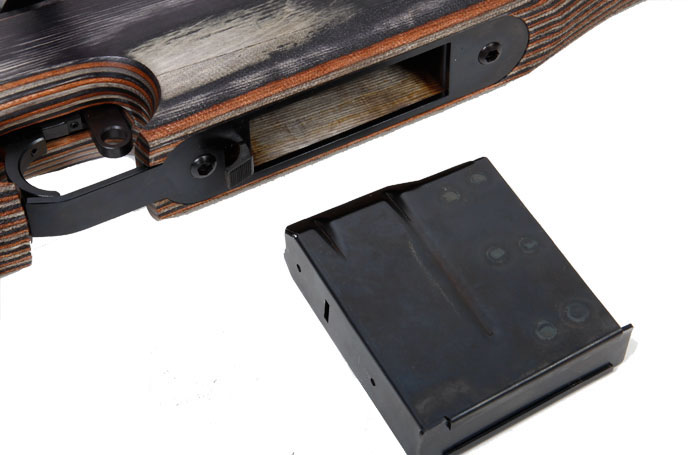 Bipod Rail
The Lynx Target has a built in bipod rail. Because the rifle is aimed at target shooting and longer range shooting, a lot of shooters use a bipod with the rifle. The Lynx Target has one built in and ready to accept any bipod with a rail fitting. You can also use it for mounting sling swivels.