Products | Precision Fit Stock | Manual
See below the technical manual and parts drawings for the Precision Fit Stocks.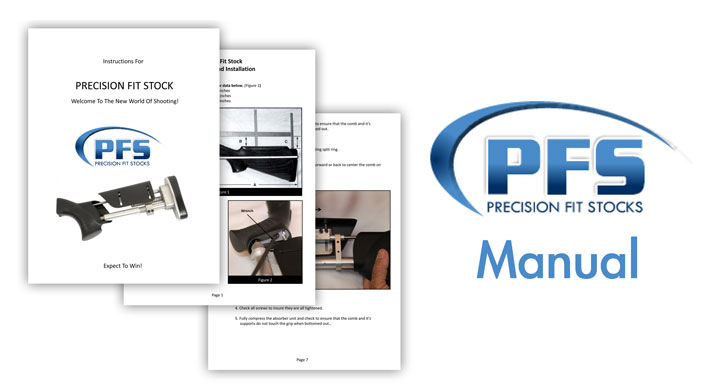 Precision Fit Stock | Parts Drawing
This Precision Fit Stock break down shows the complete parts consisting in a full unit. You can click on the image to see an enlarged version.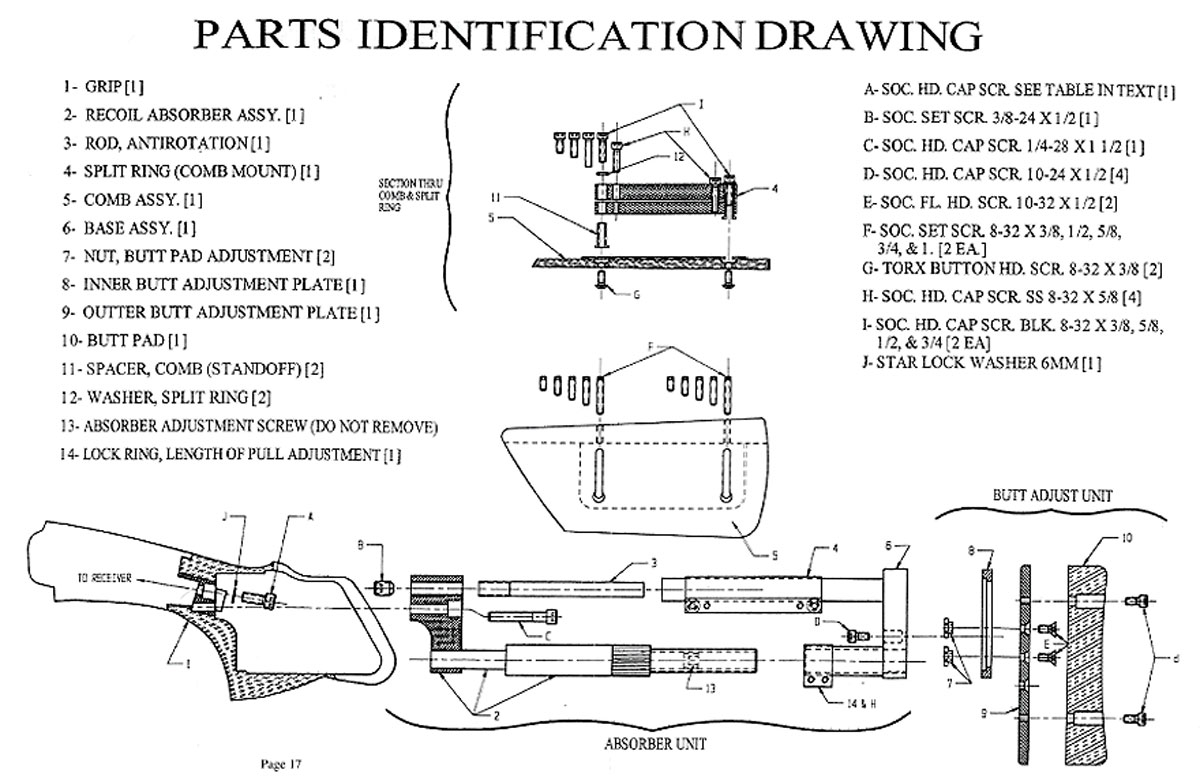 Unsurpassed Recoil Reduction
These units have been developed to make shooting an even greater pleasure. The stock is designed to provide you with a very serious shooting tool. They enable you to get a precise gun fit and a level of recoil reduction that is unsurpassed by any devices currently on the market.  
You are provided with an entire stock; complete with grip, comb, pad and mechanical mechanism.