News | Krieghoff DTL 2014
The Krieghoff DTL 2014 will be remembered for a few things, one of which is the wet, wild and totally unpredictable weather, the other is that for the first time in 16 years, we have a previous Champion win the event.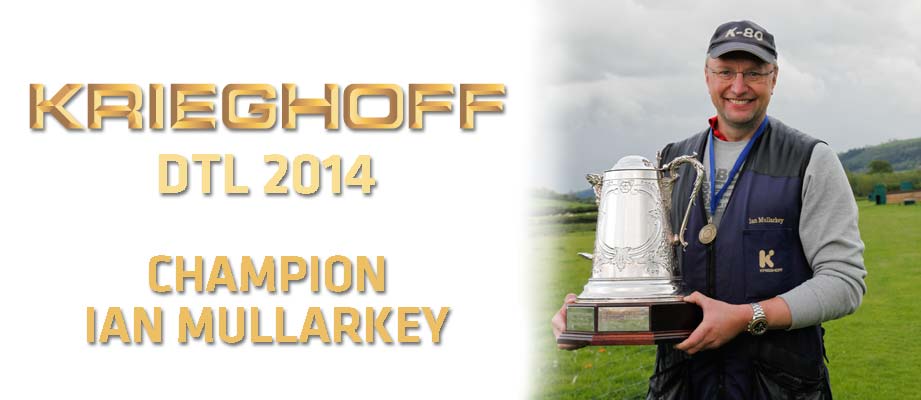 First Person to Win the Event Twice
The main event, as always, is decided with a shoot-off between Saturday's main event winner, which was Richard Greenlaw, and Sunday's winner, Ian Mullarkey. Both Richard and Ian shot a perfect 100/300 on the day they won, which left a very interesting finale on our hands. The shoot-off was a hard contest of nerves and pressure, as both shooters knew the feeling of winning the Krieghoff DTL before, but Ian made the most of a missed target from Richard and pulled through to take the title.
 
Both Krieghoff shooters, Richard Greenlaw (last years winner) and Ian Mullarkey (winner in 2012) put on an excellent display of down the line shooting, and we are proud of both them for their performances.
 
Well done to Ian Mullarkey - Krieghoff DTL 2014 Champion!
View a short video taken at this Year's Event. Featuring the ground and shooters in the field, as well as the Krieghoff Service Team.