Service | Krieghoff Service
We offer a wide range of services for all Krieghoff firearms, whether it is a minor repair, preventative maintenance, or complete refurbishing. We carry a complete line of parts to rebuild even the oldest of Krieghoff guns. Visit the Krieghoff Section to find out more about the range of shotguns, rifles and accessories.

The Krieghoff Service Team
The Krieghoff Service Team will take care of your gun. From booking a service time and either dropping it off or getting it collected by a courier, to collecting it after the work has been done, it's in safe hands. You are kept up to date with the progress and notified when the work is completed.
We recommend that your K-80 is serviced annually to ensure reliable functioning, vital if you are a serious competition shooter. A full service includes stripping the receiver completely and reassembling with new springs throughout. At the same time every part is inspected and replaced if necessary, replaced parts and old springs etc are returned to you so that you can see which parts have wear and what has been changed.

To book your gun in for service or repair contact us on 01978 66 00 01, by email: alan@krieghoff.co.uk, or fill in the form on the contact section.
The Team
We recommend a Service on a Krieghoff K-80 every two years or every 20,000 cartridges. If you would like to book your gun in with us, please contact us to do so. You can send your gun in to us via a one of our Krieghoff Dealers or any Gun Shop provided they offer the service. To visit the Krieghoff Website and Book a Service - Krieghoff Service Website.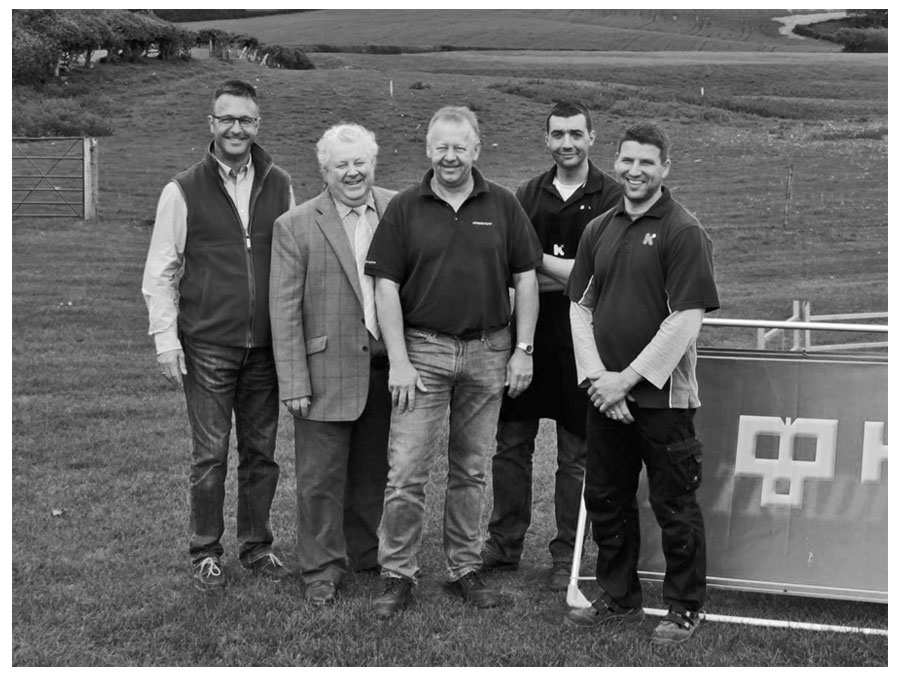 Payment:
Payment is expected at the time service is completed. We accept MasterCard and Visa and can also accept personal cheques received by us prior to the gun being shipped. No items are shipped until we receive payment in full.

Pricing:
Repair work is based on an hourly rate of £70.00. The cost of parts is additional. There is a price for most regularly performed service jobs, such as K-80 annual service:

Cost of K-80 Service:
£200.00 including VAT Service walk in
£224.00 including VAT Service including return delivery

Sending Your Gun
We advise that you send your gun from your local gunshop. We have to send it back to a gunshop with a Registered Firearms Dealer License (RFD Holder) by law, so make sure you arrange collection for your gun with your local RFD.
Bringing your gun to us to drop off - Remember to provide us with your firearms certificate when sending or bringing your gun in to us.