News | Javelin Super-Lite Bipod
The bipod uses an ingenious method of attaching and detaching to the rifle instantly via a powerful rare earth magnet. Weighing just 140 grams (about a third the weight of most bipods) you won't even notice it collapsed in your pocket. Comes with one of the two types of rifle adaptors available, flat or curved.
Javelin Super-Lite Bipod Long
This is the long version of the Javelin bipod giving an extended ground to stock height of 32cm (12.5 inches). It has a built in cant system for uneven terrain so you can always get a level shot. With 120 degrees of smooth rotation you can track your target without having to lift and reposition your rifle

Here are some other benefits which seasoned hunters will be familiar with:

It won't dig into your shoulder like a regular bipod

It won't scare your quarry as there are no springs or catches

Your rifle will fit in your gun slip again

It won't get in the way when using sticks or other aids

You won't be lugging any extra kit around

You only need one bipod for all your rifles
Is readily and easily removable from a rifle in one swift action.

Can be fitted to the rifle when needed in a split second.

Weighs 140 grams, a fraction of other bipod products on the market

Is very compact.

Has extendable legs.

Enables the shooter to rotate the rifle without having to pick up the bipod and reposition it. This allows moving targets to be followed.

Has a built-in Cant system so the rifle remains level on uneven ground.

Is constructed from hi-tech material to the highest specifications.

Has no springs, catches or other cumbersome and noisy components.

Is very quiet to use.

Is a modern solution to an old problem.

Even if you have many different hunting rifles, you only need one Javelin Bipod. The economics make sense.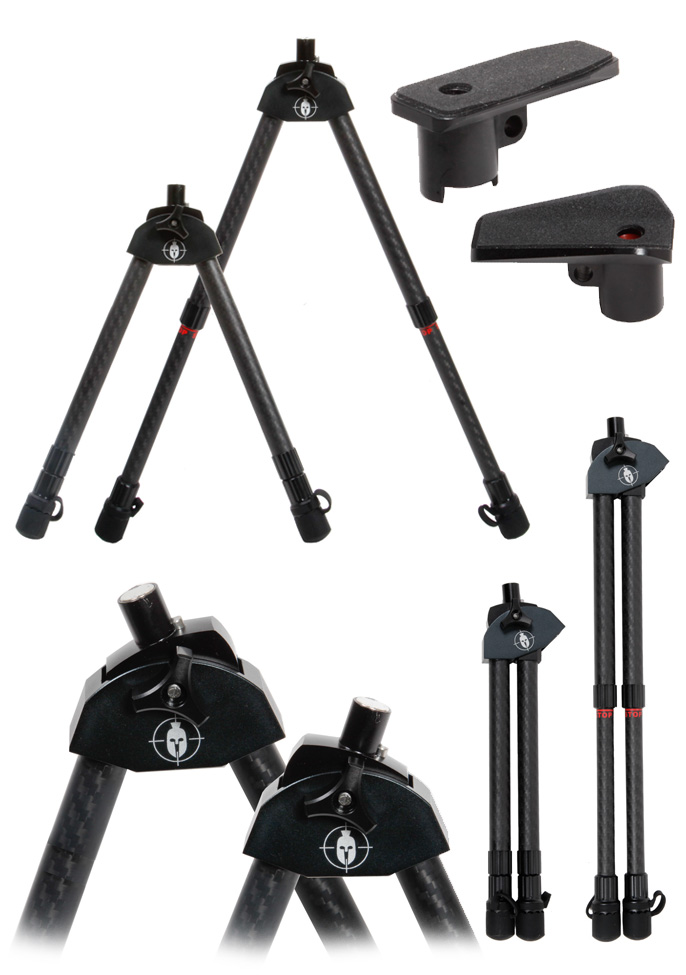 Visit Our Online Store
For a complete list of products including a wide range of Shooting Accessories, Scope Mounts and more - visit our Online Store. With fast delivery and excellent customer service.