News | Krieghoff Sporting Masters 2015
£35,000 Prize Fund
Champion Prize is a Krieghoff K-80 worth £13,700
plus a 5 year Sponsored Contract with trip to Factory for custom fit!
(alternative prize of £4000 cash if unable to accept sponsored prize)
 
All the rest of the prize fund is divided into cash prizes over 5 classes.
Each Class inc AAA Overall Prize Fund £3,000
Each Course Has £800 HG + £200 1st every class
 
11th to 16th August 2015 at Windrush and Westfield SG.
350 Sporting Targets - 3 Courses
 
100 Bird Sportrap @ Windrush (11th - 14th August)
Sportrap Squad Times from 9am to last squad out at 6pm
 
125 Bird Sporting @ Windrush (11th - 14th August)
Sporting at Windrush IS NOT squadded, Start anytime between 10am and 2pm
 
125 Bird Old English Sporting @ Westfield (Sat/Sun 15th & 16th August)
Sporting at Westfield IS NOT squadded, Start either 9.30-10am or 1.30-2pm
 Krieghoff Trade Stand with Gun Display
Krieghoff Workshop with main Gunsmith Each Day
 
Entry Fee £180.00
Booking available soon, payment required by 30th April.
Bookings taken after that date, payment required at time of booking.
 
This is 350 birds - 3 shoots - normal entry on that alone would be £140 without this big prize fund!!
 
3 Different Pool Shoots running Tuesday to Friday
Krieghoff Pool Shoot, Sportrap Pool, Build a Score Pool
 
Entry Details will be available on the Clay Shooting Company website very soon.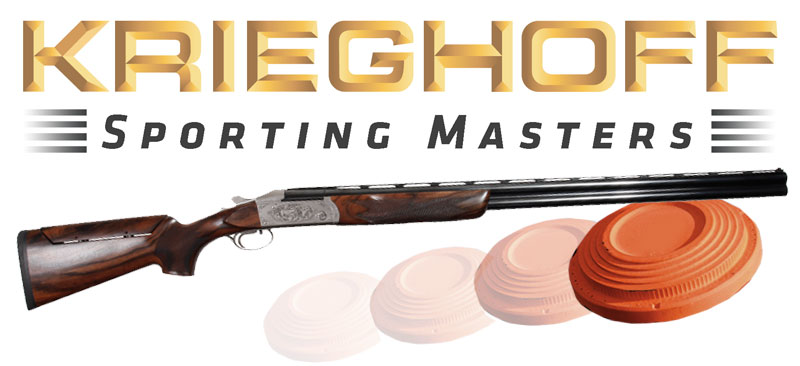 Other Important Information:
The Top Six scores will go into a Final 25 bird Shoot Off on Sunday Night for the chance to be Champion - scores will be carried forward into the final. The final will be televised by Clayshooting.tv 
Windrush will host the Sportrap and Sporting in one day or over two if you prefer. 
125 Old English Sporting will be shot at Westfield on Sat/Sunday only 
Places are limited, 1st come, 1st served 
The Champions prize includes trip to the factory and custom stock, 5 years sponsorship, after that title period the gun is yours. If you are unable to accept the Champions prize for contractual or other reasons then a £4000 cash alternative is offered. 
All prize giving will be done on the Sunday evening after the super final shoot off. 
Enter now by giving your name and days to shoot, payment required by 31st March. 
Bookings after 31st March payment has to be made at the time of booking. 
Sportrap Timings every 20 mins from 9am each day, last squad out at 6pm. 
Windrush 10am - 2pm, not squadded 
Westfield 10am or 1.30pm start, not squadded