News | AimZonic Compact Camo Arrives
Earlier this year we introduced a new AimZonic Plus model with Real Life Tree Camo patterns. The alternative pattern impressed on a lot of shooters and was well received. We now have had in a number of AimZonic Compact models with the Camo pattern, which is AVAILABLE NOW! The same ordering procedure applies, to find out more information, visit the AimZonic section.
AimZonic | Compact Camo - £279.00 £249.00
Special Introduction Price of £249.00
New Camo Patterns for the Compact
The same specifications as the standard Compact
Real Life Woodland Camo Effect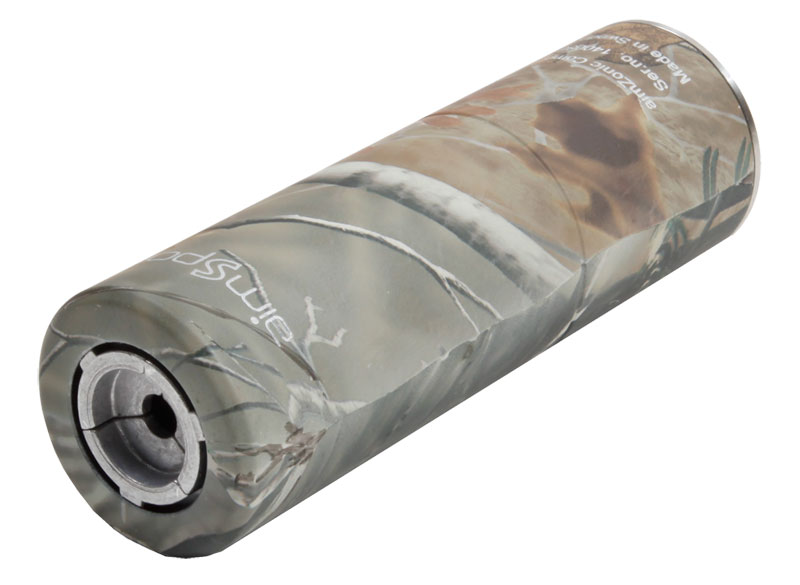 Specifications
Available Calibres:
5.7 (.224), 6.7 (.260), 7.7 (.308), 8.6 (.338), 9.3 (.366).
Note: The Compact is Not suitable for Magnum Calibres, you must use the Cyclone Compact.
Weight: 255 g

Diameter: 42mm.

Length Overall: 141mm, (+ 119mm to barrel)

Noise Reduction: 20 - 23 db

Threads available: Metric and Imperial and with a Spigot
We can supply any thread size

Fast delivery unless it a uncommon thread size

Very quick and simple to fit - just screws on

Additional thread nuts available - use it on multiple rifles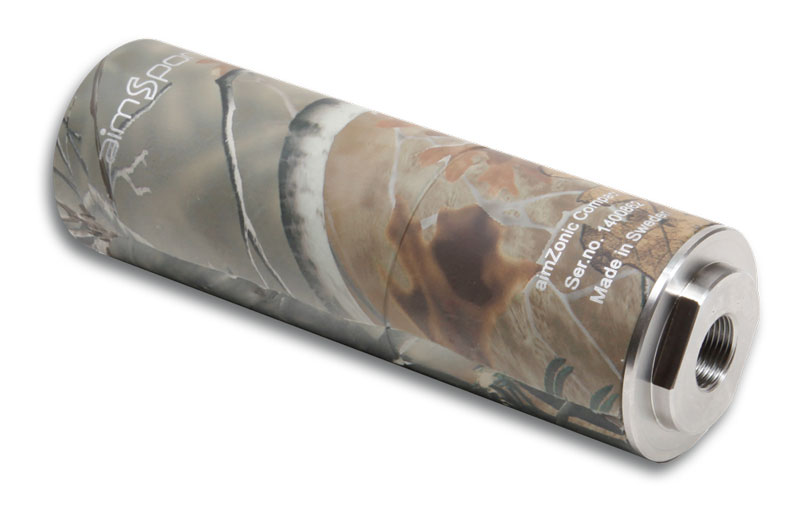 Order with your nearest Gun Shop
For more information about purchasing contact your local gunshop to arrange your order. If you can provide details regarding your rifle calibre and thread size upon ordering, we can usually supply the moderator the following day.
If they do not have the one you want in stock, ask them to call us on 01978 66 00 01 and it will be delivered next day.