News | Krieghoff DTL 2015 New Sponsors
We are delighted to announce the new Sponsors of the Krieghoff DTL in May 2015...
HULL CARTRIDGE
This great news is confirmed and more information will follow.
The Krieghoff DTL is held in Mid-Wales Shooting Center each year, with hundreds of shooters coming from all over the country and abroad to take part in the well received shoot.
Dates have been confirmed as 21st - 24th May. Entry fees and event structures are to be confirmed, entries usually open at the start of the year, January 2015.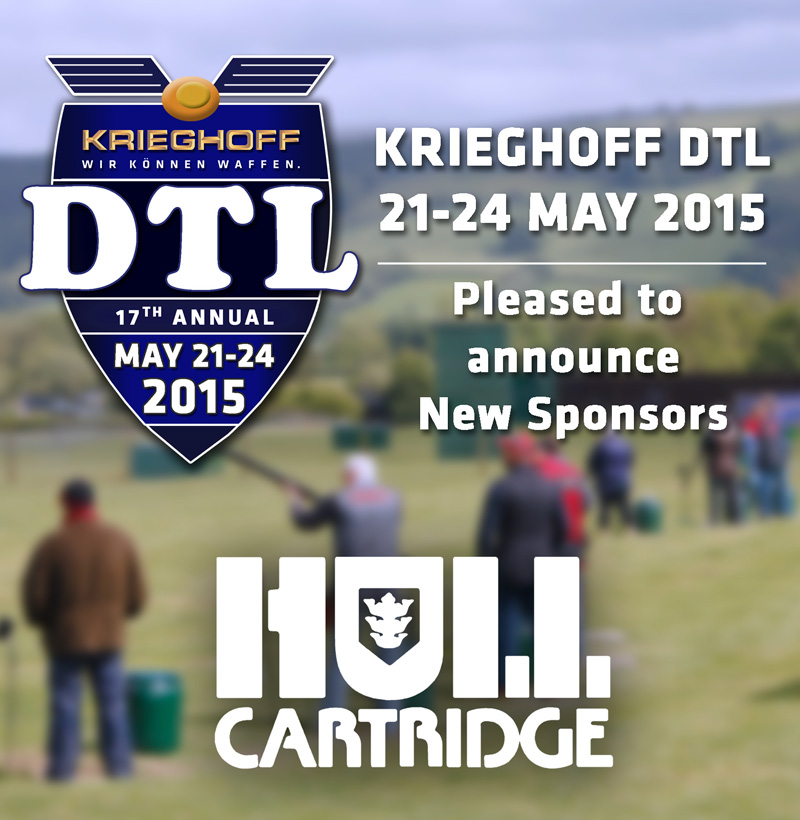 Q & A
If you have any questions about the Krieghoff DTL, you may be able to find the answer on the Krieghoff DTL Section on the Krieghoff website. Otherwise, feel free to email david@alanrhone.com or call us on 01978 66 00 01 with your queries..