Products | Krieghoff | K-80
The K-80 receiver is the heart of the K-80 system. A workhorse capable of firing many hundreds of thousands of rounds in its lifetimes it begins as a piece of high quality forged steel being shaped in sophisticated computer controlled CNC machines. It is finished in the best tradition of German craftsmanship, all internal parts filed and hand fit with the consummate touch of one of Krieghoff's highly skilled gunmakers.
Visit the Krieghoff UK & Ireland website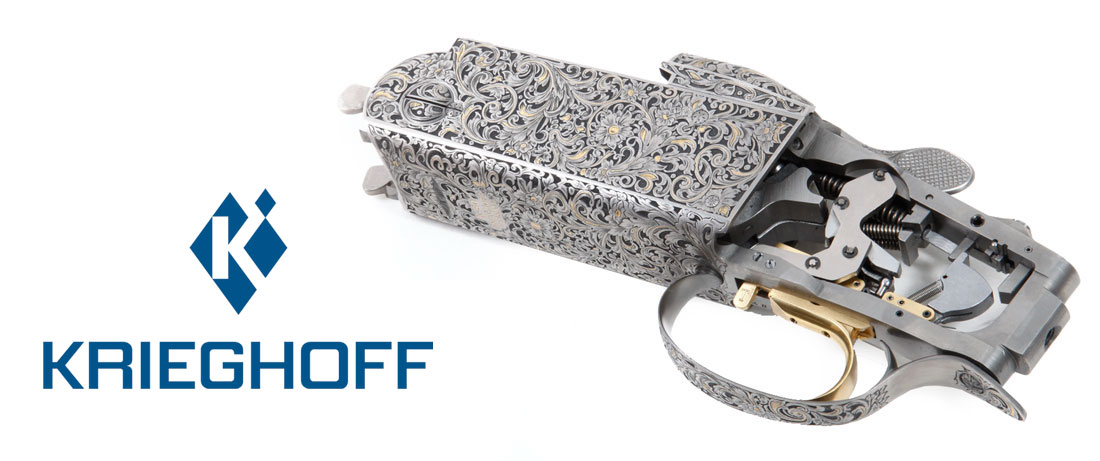 K-80 | Parcours
Lightweight and super fast handling, the Parcours is growing to be the finest game guns around. The soldered barrels and the elegant stock design keep the total weight below 8 lbs, making it not only stunning to look at, but a true game gun.
K-80 | Trap Special
The Trap Special is built especially for keeping your head in a high position, giving you a better view of the target. The high rib is adjustable at the muzzle and the adjustable stock is also higher than standard trap stocks.

K-80 | Super-Sport
The Super-Sport is a lightweight sporting gun, with titanium chokes, hanger and trigger, making it that little bit lighter and faster than the standard sporter. Complete with an adjustable sporting stock and schnabel forearm makes the Super-Sport a K-80 Legend.

K-80 | DTS
The K-80 DTS has a unique adjustable high step rib, which is similar to the Trap Special. The higher rib promotes a very high head position and with the high adjustable stock, your head is kept high with a better view of the target.

K-80 | Pro
The K-80 Pro is available with a Sporting and Trap stock, making it available in Pro Trap or Pro Sporting. The Pro Rib accepts spacers to adjust the height at the muzzle from 0.5mm to 6.5mm.

K-80 | Trap
The K-80 Trap has soldered flat rib barrels, available in 30" or 32". The distinct Trap stock is adjustable with a trap recoil pad. Available with or without titanium chokes, hanger and trigger. All built around the famous K-80 action.