Products | Jones | Gun Nut Kit
A sensible option if you are changing or removing your recoil pad often. You can choose to fit it yourself or we can fit it for you.
Jones | Gun Nut Kit
Worn out pad screw holes in your stock? Forget matchsticks and plugs. The gun nut Kit is a quick, easy and permanent solution to loose recoil pads. Stage 1: Drill original screw holes to depth of 1" (25mm) with 1/4" (6.4mm) drill bit. Stage 2: Screw in Gun nuts using supplied hex wrench. Attach your recoil pad using the supplied screws. Screws are 30mm long to allow for spacers etc. and can be easily cut down to size. Now you can remove and replace your pad as often as you like.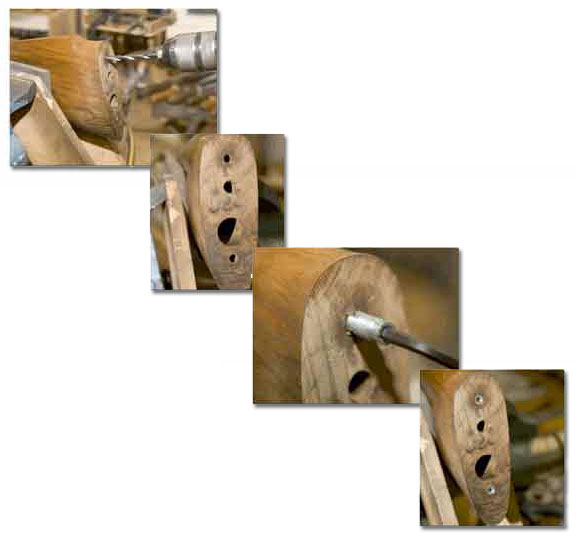 Trusted Parts
For many years we have been using the Jones Recoil Pad Adjustment parts in our workshop and will continue to use them for years to come. We have excellent facilities and can perform fitting of the Jones Thru-the-Pad Adjuster or the Jones Gun Nut Kit here in our workshop, you will need to contact us to book your gun in, or visit our Service section to find out more.