News | Contessa Quick Release Mounts For Blaser
A New breed of scope mounts has emerged from Contessa. These are a serious bit of kit for any Blaser rifle owner. The New range of Quick Release Scope Mounts fit all Blaser R93 and R8 models with a choice of 3 longer extra length pictinny rails. The longest being a massive 420mm of picatinny rail with lateral picatinny rails for mounting a torch or UV lamp when using a Nigh Vision. The other 2 models feature an extended rail, one which is extended forward and rear, the other one extended rear. All mounts have strengthened rail so you won't find any problem with mounting heavy scope equipment. Plus one of the best thing about these Contessa Mounts is that they're all repeatable zero guaranteed.
For more information visit the Contessa Blaser Mounts Section.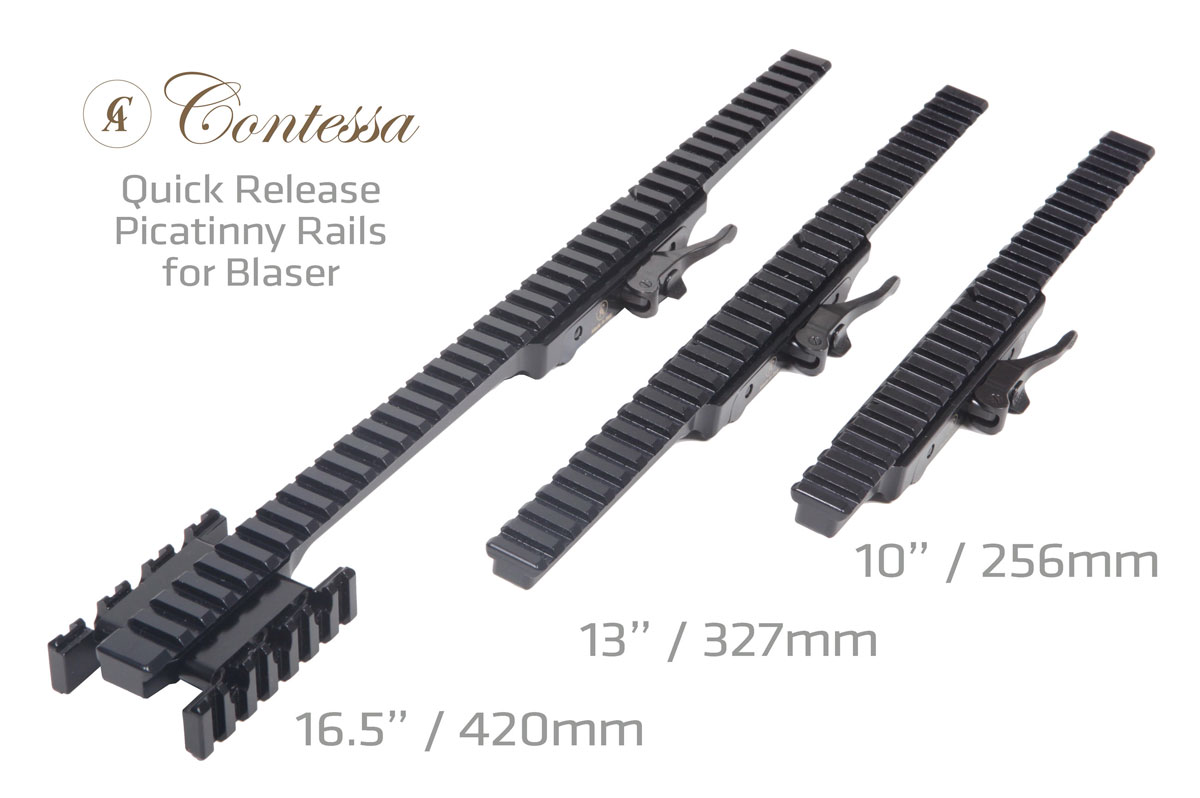 Visit Our Online Store
For a complete list of products including a wide range of Contessa Scope Mounts and Gun Furniture. Visit our Online Store. With fast delivery and excellent customer service.