News | Barrel Case for Barrels upto 83cm
Injection moulded, high quality, tough and lightweight. The case has four sliding locks which allow for a tight and secure fastening with egg shell filled inner. The chunky handle allows for comfortable handling. The over size foam lining provide a secure and cushioned hold of the contents. The hinges are made with steel hinge pins, rather than plastic hinges, to ensure the case's durability.
The case holds barrels upto 83 cm and we have tested a set of Krieghoff 32" Barrels with Titanium Choke Tubes in and they fit perfectly. They are big enough to fit most barrel comfortably.

Ideal for transport, travelling and sending barrels.

Specifications:
Length Outer: 860 mm
Length Inner: 830 mm
Width Outer: 135 mm
Width Inner: 63 mm Smallest / 97 mm Widest
Height Outer: 76 mm
Weight: 887 g
Colour: Black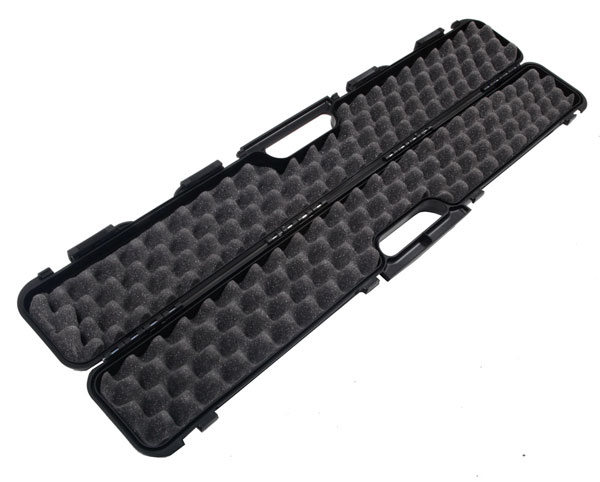 Visit Our Online Store
For a complete list of products including a wide range of Recknagel Scope Mounts and Gun Furniture. Visit our Online Store. With fast delivery and excellent customer service.