News | British Shooting Show 2016 Highlights
We attended the British Shooting Show 2016 with, as always, a strong display of guns from 3 different high quality manufacturers, with a lot for people to sink their teeth into. The New Krieghoff K-20 Parcours was a popular attraction as countless people asked to look and feel it. Plus we had for the first time ever, Schultz & Larsen rifles displayed for people to find out more.
Our full display of Krieghoff shotguns and rifles included every specification for people to see and handle including each of the K-80 shotguns in Sporting, Trap and Parcours. The Krieghoff Rifles were a great success also, bringing in crowds to see the fabulous Optima Drilling and the Classic 'Big Five'.
The Schultz & Larsen display included a variety of models including the Victory, Classic DL, Ambassador and the Legacy. We also had a couple Tactical barrelled actions on display to show off the engineering of the internal workings. An all round excellent display and response from the public.
Our Lynx Rifles were getting a lot of interest too. People seem attracted to the unique straight pull bolt. The models on the stand included the new Lynx TD15, with the new Take Down travel case. A very nice and popular addition to this years display.
If you would like any information following the Shooting Show please contact us and we'll be very happy to help. You can contact us to find out more about where you can view or buy any of our products.
Highlights in photographs can be seen on our Alan Rhone Ltd Facebook page.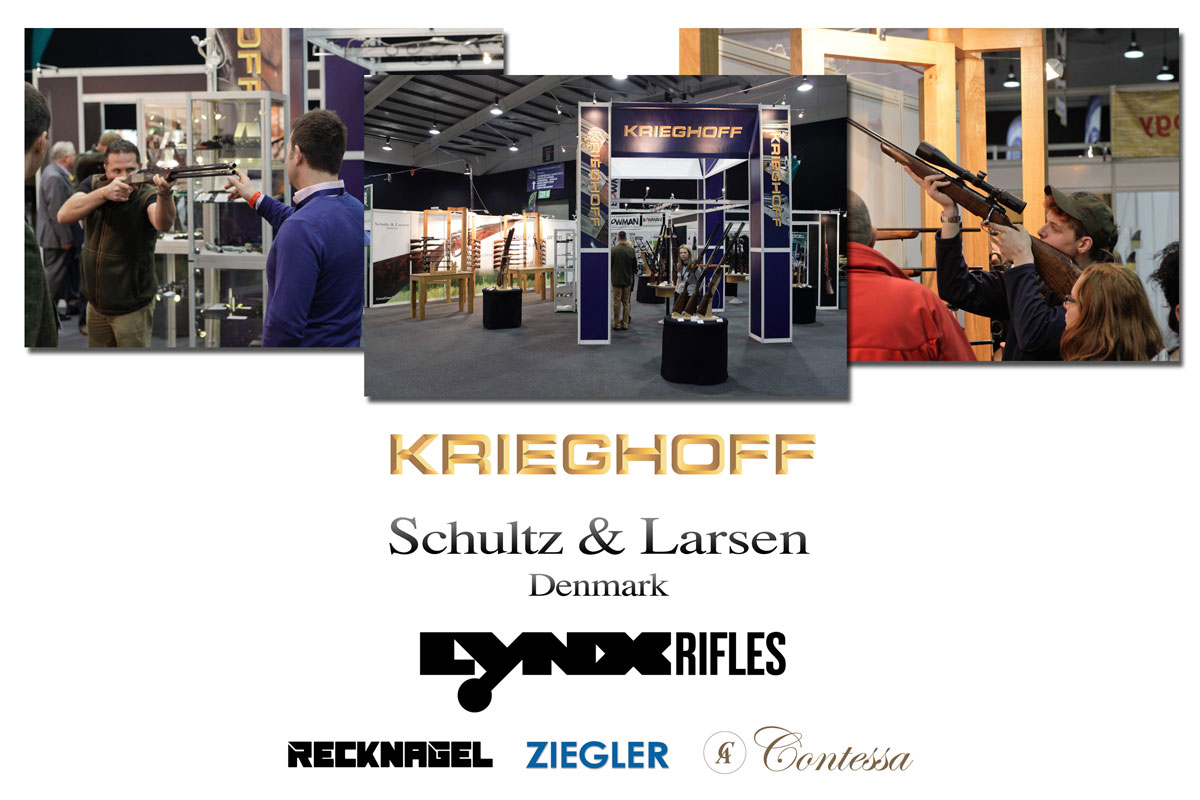 Visit Our Online Store
For a complete list of products including a wide range of Scope Mounts, Tools and Parts. Visit our Online Store. With fast delivery and excellent customer service.