Products | Tuffpak | Ammo Boxes
Take your ammunition with you in this air-tight, water-tight, lockable plastic case. This case is recommended for travelling, and is accepted on airlines, and even has a pressure automator to relieve pressure build up after being on a airplane. The case is made from the same material as the Tuffpak cases - cross bonded polyethylene, and you may already know, these cases are made of tough stuff!
Tuffpak | Ammo Box Small
Weight: - 611 g (without contents)
Length: 206 mm (Interior: 184 mm)
Width: 167 mm (Interior: 121 mm)
Height: 90 mm (Interior: 78 mm)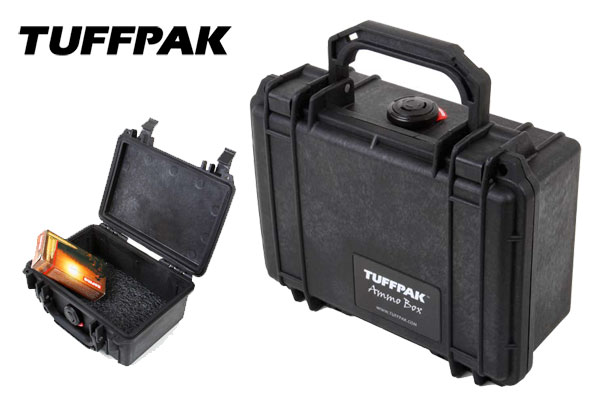 Tuffpak | Ammo Box Medium
Weight: - 798 g (without contents)
Length: 231 mm (Interior: 208 mm)
Width: 192 mm (Interior: 144 mm)
Height: 111 mm (Interior: 92 mm)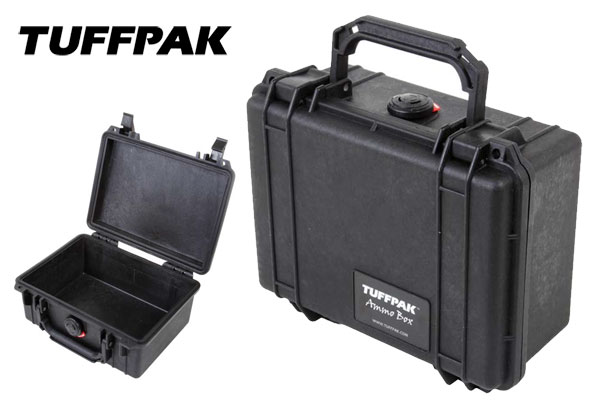 Tuffpak | Ammo Box Large
Weight: - 1,295 g (without contents)
Length: 269 mm (Interior: 234 mm)
Width: 245 mm (Interior: 181 mm)
Height: 123 mm (Interior: 104 mm)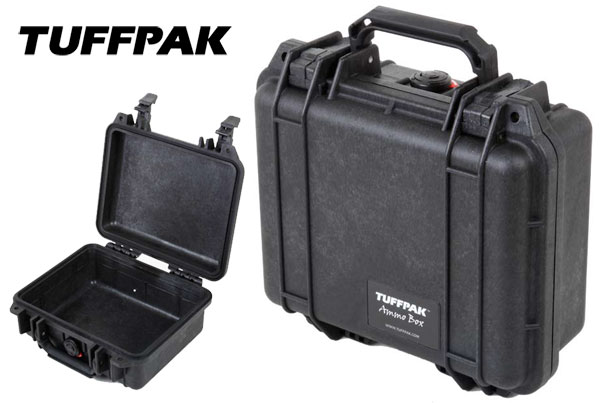 Personally Used and Endorsed by Us
We are proud to sell products we use ourselves, and the Tuffpak case is among the most used and reliable we can think of. We have been using 3 or 4 of the Tuffpak Original Cases for shows and events for many years, and every time they have been ideal. Packing 7 or 8 full Krieghoff Shotguns in gunslips, locking them in safely and transporting the whole lot is simple!