Ziegler ZP | Catalogue
The catalogue contains the full list of available parts, listing all of the rifle models that the Ziegler ZP Mount system will fit to.
Ziegler Extended/Offset Rings
Ziegler Extended Rings are available, see whether you may need to use extended rings with your scope mount set up.
Depending on your rifle and your scope, you may need extended or offset rings to achieve the correct eye relief. See our diagram which illustrates why we use this particular type of ring.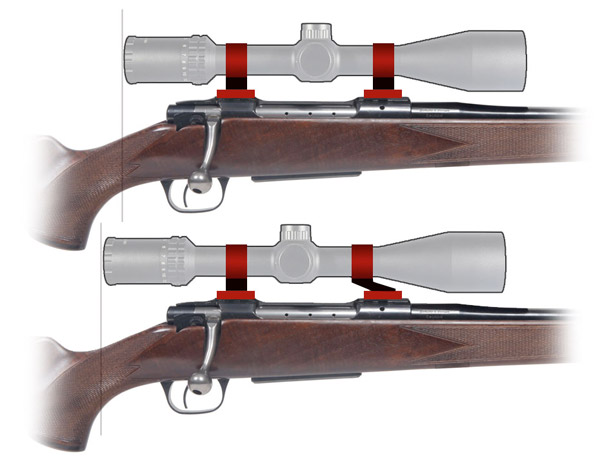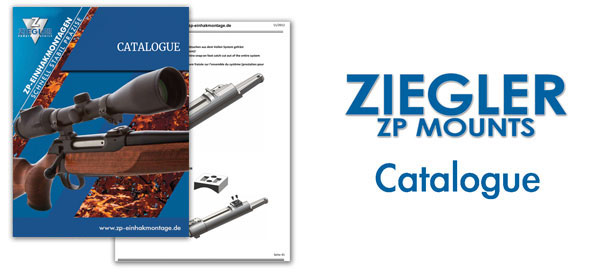 List of Rifle Models which will fit the Ziegler ZP Mounts
Anschütz Rep. 1780

Anschütz (11mm Schiene)

Antonio Zoli-Zoli 1900

Benelli Argo

Brünner CZ

Carl Gustav-1900 mit Wulst

Carl Gustav-2000

Carl Gustav-3000

Carl Gustav-4000

Chapuis Express

FN Browning-A-Bolt,Eurobolt

FN Browning BARI,BARII

FN Browning-European

FN Browning-Browning Mauser

FN Browning X-Bolt

Haenel SLB 2000

Haenel Jaeger 10

Heckler & Koch SLB2000

Heym SR20

Heym SR40

Heym SR30

Heym SR21

Krieghoff DB Drilling

Krico 700,900,902

Krico 600

Mauser K98

Mauser M12

Mauser 94,96 Nr.96011999

Mauser 94,96 Nr.96012000

Merkel Helix

Merkel SR1, Automatic

Merkel DB Drilling

Remington 700

Remington 7400, 7600

RWS/Rössler,Titan 6

RWS/Rössler,Titan 16

Sako Finnwolf

Sabatti Rover

Sako Vixen L461

Sako Forester L579

Sako Finnbear L61R

Sako 75, 85

Sauer 80, 90, 92

Sauer 200

Sauer 202 Medium System

Sauer 202 Magnum System

Sauer 303

Sauer Weatherby

Savage 110, 116 Kojac

Schuler Repetierer
Schultz & Larsen Victory, Classic

Silma Express

Steyr Mannlicher SL

Steyr SL, L-Jagdmatch

Steyr M

Steyr L

Steyr Classic SBS

Swiss Arms SHR 970

TIKKA 55,65

TIKKA 558,590,658,690

TIKKA T3

Verney Carron, Auto Impact

Verney Carron, Impact Plus

Voere 2165 Kufstein

Voere Titan II

Voere 2185 Automat

Weatherby-Mark V,300

Winchester 70 Standart

Winchester 70 Magnum

Winchester 70 Magnum XTR

Winchester Mod.SXR Vulkan

Zastava Modell 70