News | Mounting a Red Dot Sight to a Krieghoff Classic Rifle
Our workshop sees various scope mounting work from time to time. Scope mount jobs range from mounting one of Recknagel's pre-drilled picatinny rails and rings to making custom parts to fit rifles with a bit more obscure specifications.
Below, our gunmaker, Erwin Peumans, has converted a Krieghoff Classic Rifle Pivot Mount set up to now mount a short picatinny rail to mount a Red Dot Sight. Here he has used Recknagel's Blank Steel Picatinny Rail to make a custom mount for the rifle. The mount needed precision drilled hole spacing, the height shortening and the holes countersunk and counterbored, based on the rifle specifications. Even the center line of the rail has been milled to not obstruct the view of the open sights. Very clever.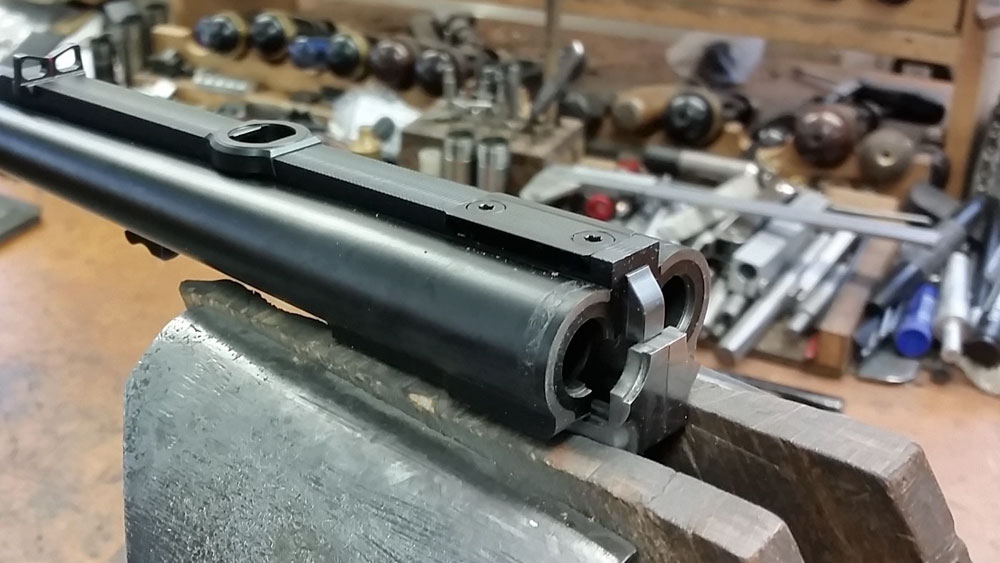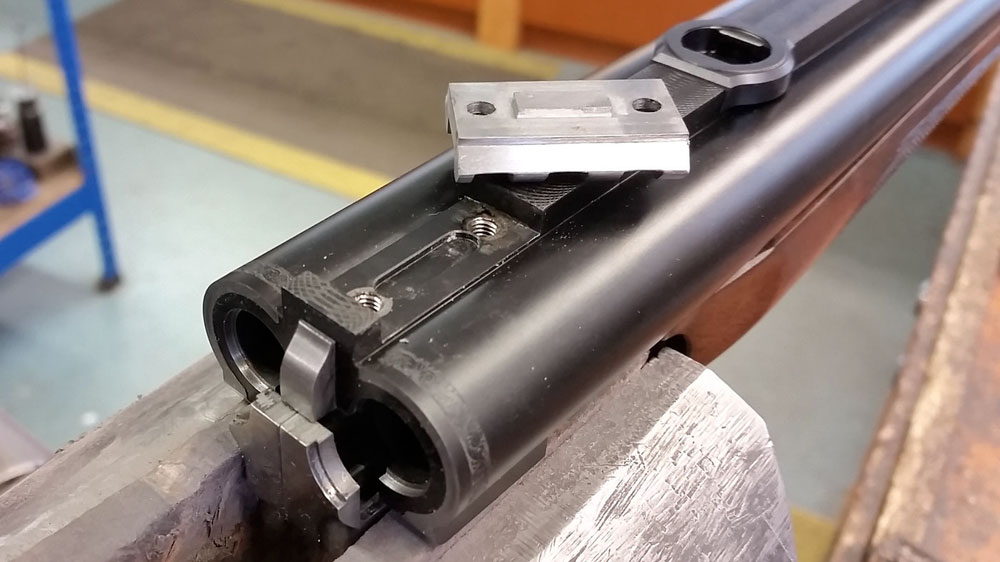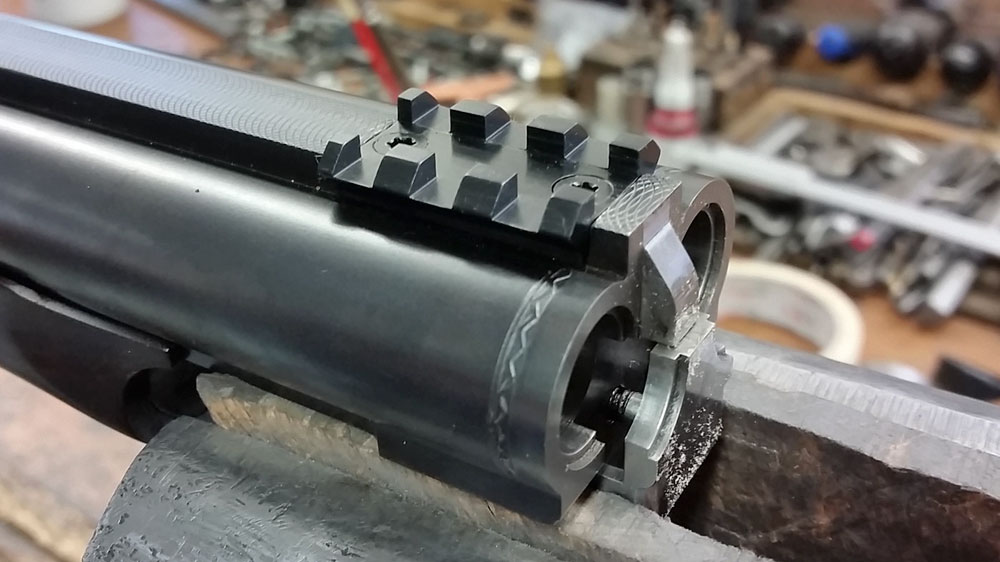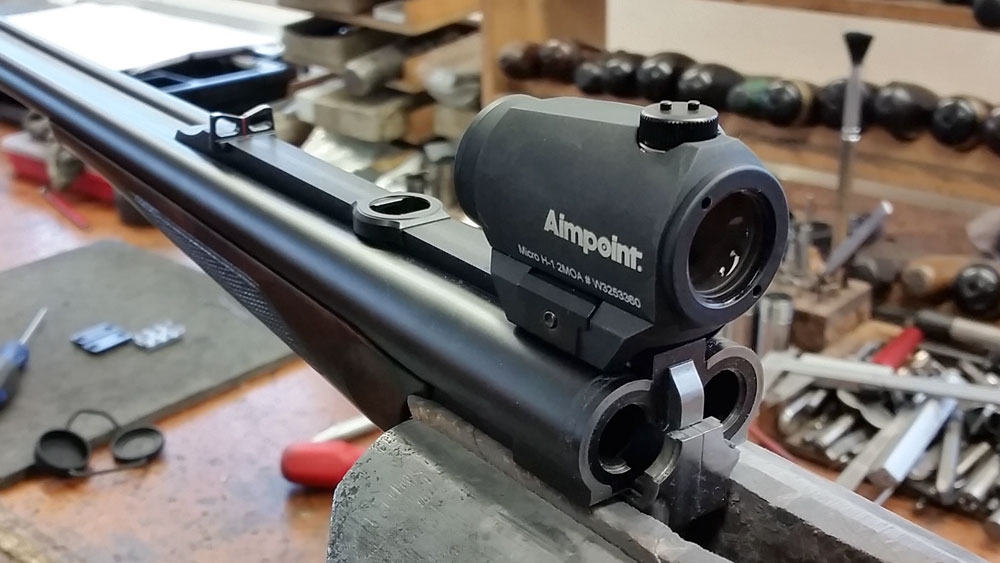 Recknagel Picatinny Rails
The wide range of Recknagel Picatinny Rails, pre-drilled to fit certain rifle models are available to browse here: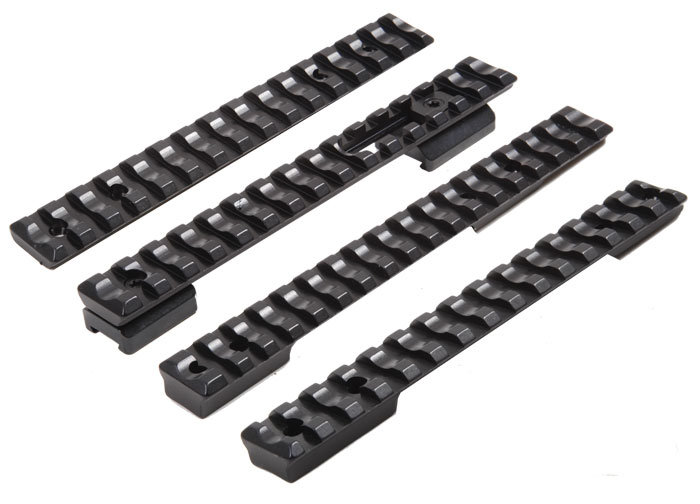 Visit Our Online Store
For a complete list of products including a wide range of Recknagel Scope Mounts and Gun Furniture. Visit our Online Store. With fast delivery and excellent customer service.