Schultz & Larsen | Picatinny Rails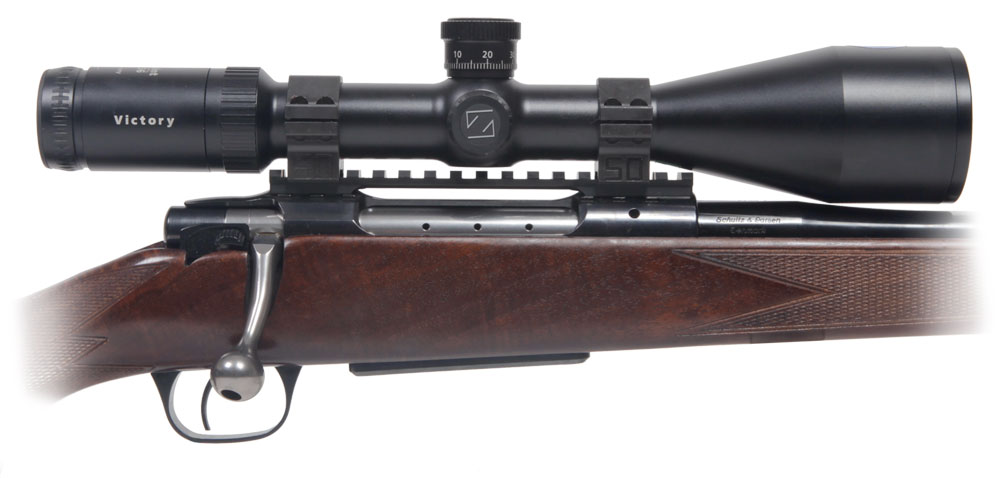 Picatinny Rails by Schultz & Larsen for Schultz & Larsen. They are made from high grade alloy with scratch proof anodised finishing for strength and durability. Available in the following models from our Online Store: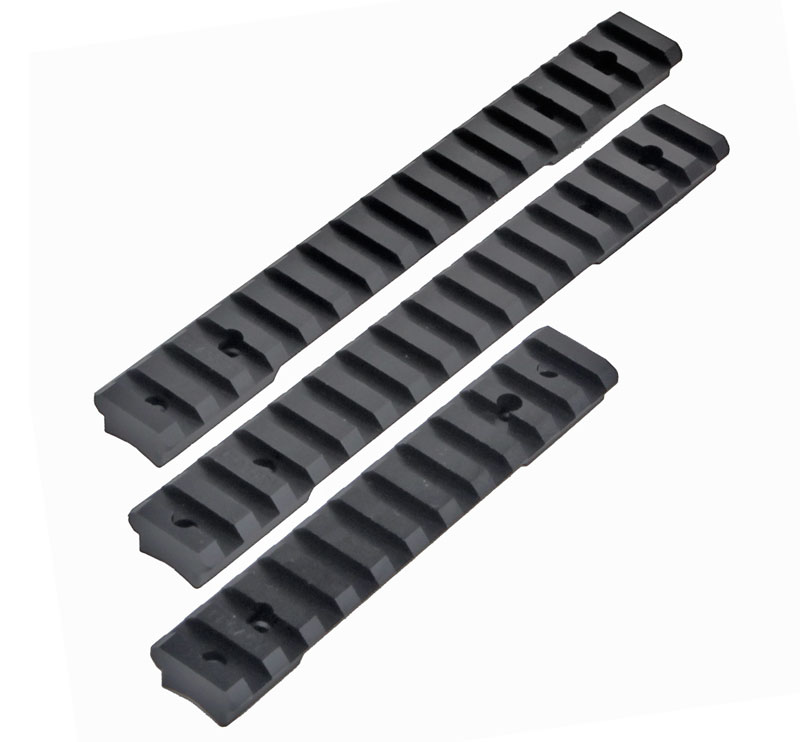 Recknagel Scope Mounts
Recknagel Weaver Base Mounts. Made from anodised aluminium, a perfect option as an alternative to a full length rail. Note that these bases are actually Weaver size and will not fit the larger Picatinny width rings.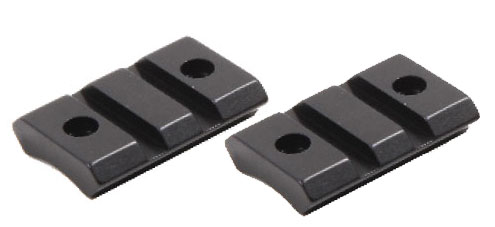 Ziegler ZP Scope Mounts
A Quick Detachable claw mount made by German company, Ziegler. Designed by a passionate hunter, working in highly precise CNC machinery for the Formula 1 industry, who wanted a repeatable zero quick detachcable mount for when travelling and cleaning your rifle. So he made one. The Ziegler ZP Claw Mount is quickly removed and attached in seconds, it has guaranteed repeatable zero, plus has the option to use multiple scopes on one rifle.
Prices for the complete set of bases and rings for Schultz & Larsen rifles start at £450.00 and are available from your dealer or by contacting Alan Rhone Ltd at
sales@alanrhone.com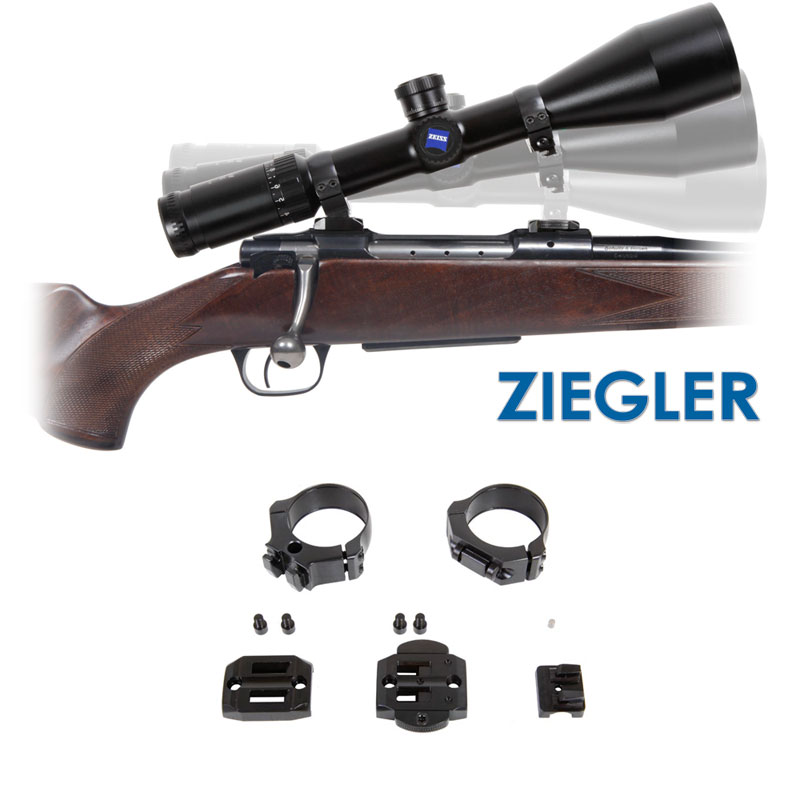 Other Scope Mounts
Schultz & Larsen make full use of their CNC machines, keeping them running on other scope mounting parts to produce the maximum amount of output. They have produced a very nice range of picatinny rails, exactly the same high quality design as the ones for their own S&L rifles, but for a number of popular rifle models.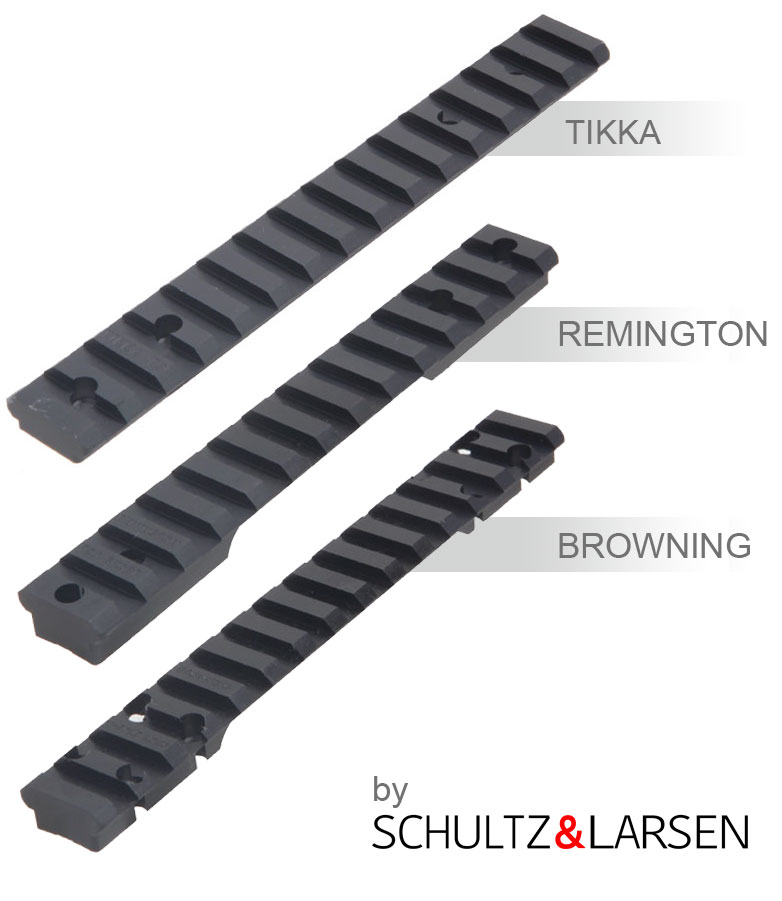 Accuracy as Standard Since 1889
The Schultz & Larsen range includes a stunning variety of switch barrel rifles such as Victory, Ambassador, Classic DL, Legacy and Tactical for every situation as well as some excellent accessories to suit other rifles. To find out more about the rifles, visit the Great Dane Rifles website.